After a LOT of reflection, I have decided on the new format for the site.  Right off the bat, I will reaffirm that I receive no monies or anything in place of money.  No paid endorsements.  So my minions (sorry, "followers"…all fifty or so of you) can be assured this blog is for "me first" and then others as they seek my amazing stores of wisdom.  Seriously, I need a ritual for guiding myself through life and this is it.
There is no way in the world I could ever blog daily…not going to happen, and realizing this fact has helped me relax a bit.  I need to set some kind of attainable goal, so I have decided to blog once a week.  I need time to drink and stuff, so there you go.
I have not figured out how to archive older things, so read them and understand that my life with Sarah is much different these days.  We talk all the time.  Feelings are a normal part of life and are accepted as such.  We try to discuss things honestly, with love and compassion.  It seems to work for us; with blips everyone in relationships experience along the way.
And my mental state has likewise improved with time and focus.  Read the past if you like, but I have a new outlook on life, along with a determination to be a better human being.  I was trapped in a depression for over a decade and life is so much better these days.  I practice "mental health recovery".  As far as I know, this is my own term.
Simply put, I do the things which contribute to my mental well-being.  What has worked for me, might not work for you.  I only wish to share information about contributors to my own mental health.  I am not a doctor or any kind of licensed practitioner, so please consult other sources.  We bipolar folks can be so certain about things.  Lol,
Self-care helps me avoid other situations which have been unhelpful in the past.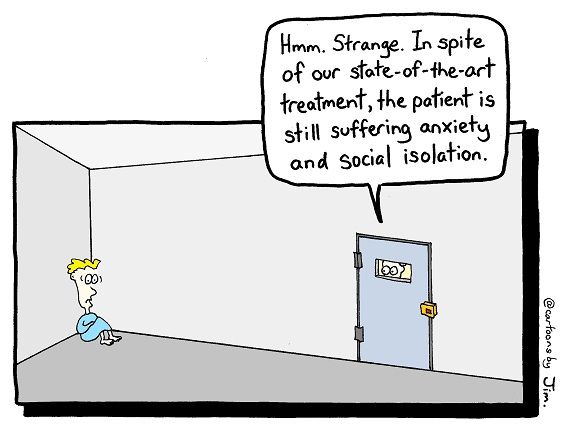 Taking my meds when they are scheduled.  I cannot emphasize this enough.  I was once irresponsible with my meds.  This was not helpful to me and contributed to me being inconsiderate of others.  Nuff said about that.
My routine includes exercise.  I am sixty and active, but not an athlete, by any stretch of the imagination.  I need surgery on my shoulder and probably a knee replacement.  So even Richard Simmons would do me in.  I do some stretching and try to get my heart rate up for at least a half hour each day.
Eating properly is a big part of being healthy.  We eat less meat.  We eat more veggies.  And we avoid processed stuff as much as possible.  I grow gardens and we "put up" a lot of food.  Nutrition is a big deal to me, and I will likely share recipes and organic gardening tips.
So is the environment.  I may share ideas from time to time on how to reduce household waste.  Not an expert, just trying to do my part.
I have hobbies; cooking and gardening, so I will share some of those insights as well.  I garden in the "somewhat far north", about eight hours north of Toronto, Canada. This is far north of Muskoka, whose residents proclaim themselves "northerners".  Giggle.  The current date is April 12, and we have about three feet of snow most places.  Our last frost date is the end of May/first of June kind of thing.
Sarah and I have eight children (four boys and four girls) and three grandchildren between us, in our multi-blended family.  I was a toxic parent and there is nothing can be done about that now, but I believe I have insights to offer them, so I will include a Kid's Time.  Just kidding about the title.  I think I will call it "Notes to my Children" or something like that.
I am a Jesus guy.  Have been for about forty years.  Parish minister and then a chaplain in a hospital.  This has been a crucial thread in my life and I make no apology for my beliefs.  That being said, I will not make a conscious effort to covert others or argue about belief systems.  I have nothing but respect for other ways of belief.  Well.  Except for flat-earthers.  Nothing is gained through such negatively inspired debate.
I am going to roll out the new format on this Monday, as Sunday is a day of reflection for me (or football, depending on the time of year).  Lots of people have terrible Mondays, so maybe it will help you deal with that.  I am open to suggestions for the blog, insights and helpful criticism.
I recently whittled down my follower list to reflect the current reality of a neglected site, so if you were accidentally deleted from that list or the email list, please just sign back up.
Looking forward to this new adventure and hope you will join in.  If you have suggestions or would like me to write about something specific in the future, send me a note.  I'm brilliant and know almost everything.  Trust me.  Giggle.
Love from The Asylum,
John